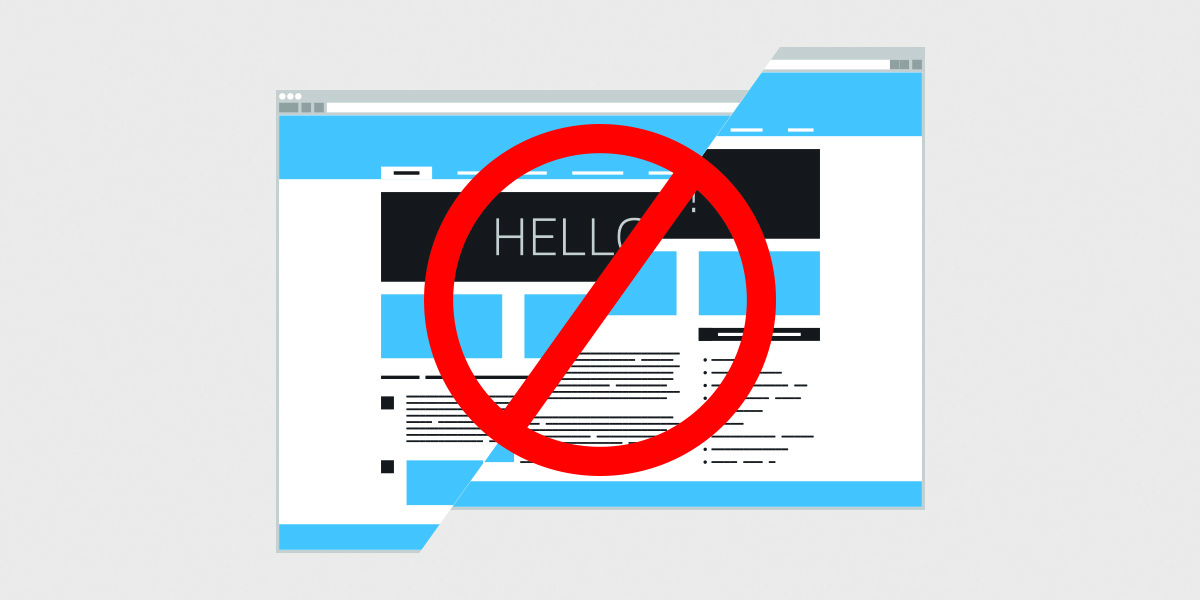 When you start a website for your business you have almost unlimited options, and by using the powerful website builder CloudSite you will have the ability to fulfill many of them.
The trouble is it can lead to 'too many choices', especially if it is your first business website. So in order to help we've put together some things not to do:
1. The Curse of Knowledge
Lots of businesses forget that they aren't talking to fellow experts. This means you might alienate your audience, in this case knowledge is a curse that makes you less able to relate. Keep this in mind when creating content, naming pages or choosing the layout.
2. Copyrighted Imagery
It's a common problem. Grabbing an image from somewhere and slapping it up on your own site can lead to a fine. People pay a lot of money for rights to images and they will chase up any site that uses a copyrighted image without permission.
3. Hyperbolic Selling
Your life changing product is the best in the world? Yeah, right. It's tempting to overly-enthuse about your products and services in a bid to sell. This doesn't really work. Clearly explain the features of what you're selling and why they are beneficial.
4. Clash of Colours
Truly good web design, when it comes to colours, is subtle. Try to use neutral tones that work on multiple devices. Also, take this into account for any branding and logos.
5. UX (User Experience)
Keep the layout simple for the user. You probably shouldn't start with more than just a few pages to begin with, you can add more later and make the site expand gradually. Have clear buttons and links that guide the user through your site.
Creating better websites with CloudSite
These tips aren't just about style, it's about making your website more effective. With these hints you can build your website using CloudSite and know specifically what to avoid on your new business website.
By Alex Novakovic at MadeSimple – Follow Alex on Google+