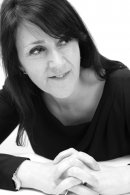 Whilst it's important to look ahead at new markets and new audiences to generate new business and customers, it's also really important to nurture the customers you already have. After all, your current customers are 7 times more likely to purchase services from you than a 'cold' audience.
Listening to your customers is key to understanding how your products and services are working in the real world. And staying close to what customers think, good or bad is absolutely necessary.
Smart businesses are those that actively encourage feedback and welcome complaints. Receiving complaints is truly GREAT – here's why:
• The average business never hears from 96% of its unhappy customers. For every complaint received, the average business has 26 customers with problems, of which 6 are 'serious'. So if you gauge the standard of your service by the number of complaints you receive, you're only dealing with the tip of the iceberg. By welcoming complaints from customers and making it easy for them to complain – you are opening up the opportunity to take action to resolve issues quickly. Remember, one idea shared by one complainer may fix an issue that saves you hundreds of future complaints.
• Complainers are more likely than non-complainers to do business with you again – even though you've upset them and even if their complaint isn't satisfactorily resolved. Ironically, those complaining are doing so because they feel a connection with your brand and actually want to help you. It's their way of sharing their views with you – and whether you agree with them or not – you should listen, attentively and gratefully. Complainers want to know that their voice has been heard. And, as outlined above, you never know what you may learn. Many a gem of an idea has come directly from customer complaints.
• Of customers who register a complaint, between 54 and 70% will do business again with the organisation if their complaint is resolved. That figure goes up to a staggering 95% if the customer feels that the complaint was resolved quickly. So, you should be doing everything possible to deal with complaints quickly and thoroughly.
• The average customer who has had a problem with an organisation will tell 10 people about it, and 13% will recount the incident to more than 20 people. That's not great for brand advocacy.
• Customers who complain to an organisation and have their complaints satisfactorily resolved tell up to 5 people about the positive treatment they received. It's also proven that the goodwill of a positive experience lasts longer than a poor one – and so their positive view of you remains. And make this a WOW experience and they will share with up to 10 people and the experience really 'sticks' – so you've turned a negative into a true positive.
Because of my passion for customer service, I tend to do a lot of complaining when I receive poor service, not because I'm a nag, but rather because, I feel it's my duty to help business 'get better'. And never before has the power of complaining been more 'connected'. There are established blogs, social media networks and forums out there just waiting for people to add their complaints to and unite with others.
Word of mouth when recounting negative incidents – is no longer restricted to 10, there's now the power of viral via social media to contend with – so, all the more reason for service excellence, listening to customers and welcoming and responding quickly to complaints.
Savvy organisations have opened up their doors and actively canvas customers on how they can be doing better – using the power of the crowd to crowd source ideas for improvements from those that matter – the customers.
So, next time you receive a complaint, relish it – approach it with gusto – don't see it as a nightmare that is going to take you time to resolve, instead see it as a great opportunity to learn from and get even more connected to the customer – creating goodwill (no GREAT will) all round – for them, for you and for the business.
Brought to you by Michelle Carvill, Marketing Director at …
For the start-up onwards. We provide services that make business simple: Company Formations, Virtual Offices, Company Credit Reports & more.

— MadeSimpleGroup (@MadeSimpleGroup) August 14, 2013